Body Treatments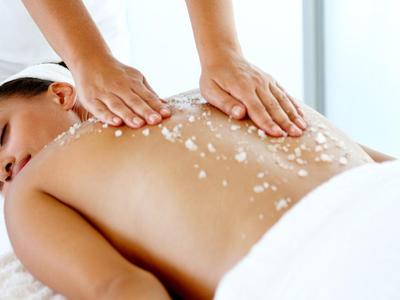 *Our Signature Treatment*
Escape to the Ocean - Approx 1 hr 30 minutes £85.00
Designed with our beautiful coastline in mind our signature treatment begins with a light body brush followed by a peppermint and marine extract salt scrub to remove dead skin cells and prepare your skin to allow deeper penetration of our nourishing products. Your therapist will then guide you to your shower to remove the excess, as you return your body will be massaged into a state of pure relaxation with our seaweed oil followed by a deeply relaxing scalp massage, perfect for detoxing after an indulgent holiday.
Full Body Scrub - Approx 30 minutes £35.00
An invigorating and cooling salt body scrub brimming with essential oils. This luxurious scrub will leave your skin feeling refreshed and soft to the touch. The natural ingredients will awaken the senses and smooth dry skin, a nourishing body lotion concludes this detoxifying treatment.
Natural Spa Ritual - Approx 1 hr 45 minutes £99.00
Only natural ingredients are used in this top to toe body ritual. Your skin will be renewed and beautifully nourished with our Sea Salt Scrub brimming with essential oils. Followed by a rhythmic full body massage and completed with an express facial.
Natural Spa Back Ritual - Approx 50 minutes £55.00
This treatment begins with a full back cleanse and exfoliation, A mineralizing mask is then applied, while the minerals hydrate and nourish the skin, the backs of the legs and feet are massaged. This treatment is then finished off with a relaxing back massage and a luxurious moisturizer is applied.
Sienna X Spray - Approx 30 minutes £15.00
This spray tan gives you a natural, healthy looking tan in minutes.