The Natural Spa Factory Facials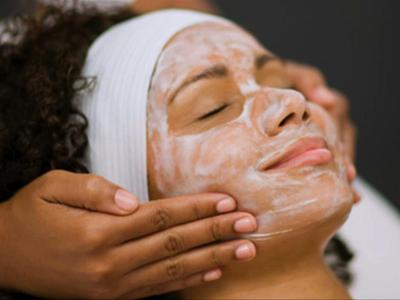 Express Facial - Approx 30 minutes £35.00
Experience luxurious products in a time saving treatment, perfect for those on the go. Every express facial is tailored to suit your individual needs, to leave your skin feeling flawless.
Bamboo Deep Cleansing Facial - Approx 45 minutes £45.00
Indulge in a gentle but effective deep cleansing facial using the organic silica extracted from bamboo stems. The bamboo particles will gently remove dead skin cells and stimulate new ones, fade fine lines and help maintain a clear complexion.
Illuminate your skin - Approx 1 Hr £60.00
Rich in ingredients such as nectarine, honey, rice water and hyaluronic acid this facial will help to improve your skins natural radiance, plump fine lines and wrinkles, brighten and illuminate the skin.
Gold and Champagne Facial - Approx 1 Hr 15 minutes £65.00
A luxurious facial that only uses the finest of skin loving ingredients such as pearl, caviar and champagne extract.The caviar is rich in amino acids and vitamins which intensifies the metabolism of the skin cells, the tiny pearl particles work on reducing fine lines by toning, firming and illuminating, the champagne extract targets skin cell renewal and the gold (23 carats) moisturiser helps to restore elasticity and tighten the skin. Resulting in velvety, radiant and youthfully revitalised skin.